Check Out our Madison Boukville Summer Extravaganza Show Special!!
THIS IS IT THE JUICE - Tall Boy - 16oz
0100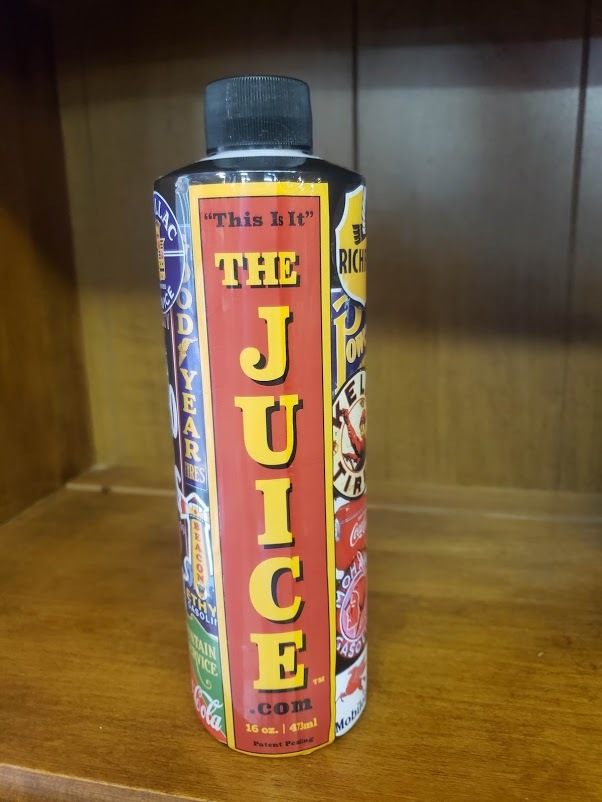 Our patent-pending proprietary formula clears away the white hazing on the top layer of porcelain the clear glass layer of the sign to reveal the original bright bold colors. Remember this fading oxidation and hazing condition is a result of many years of adverse exposure to the elements. It's simply amazing to see the bright colors reappear as the white haze of all those years clears away while you watch. It's almost as if the hazing protected the colors beneath. You won't believe your eyes.